Enhancing Vision Through Quality Sleep. In our bustling modern lives, where screens dominate our waking hours, the importance of adequate sleep often takes a backseat. However, what many fail to recognize is that sleep isn't just essential for overall well-being; it's a crucial factor in maintaining good eyesight. In this comprehensive article, we will explore the top 20 natural tips that shed light on the vital connection between sufficient sleep and improved vision. Understanding these tips can revolutionize the way we perceive sleep, encouraging us to prioritize rest not only for our bodies but for the health of our eyes as well.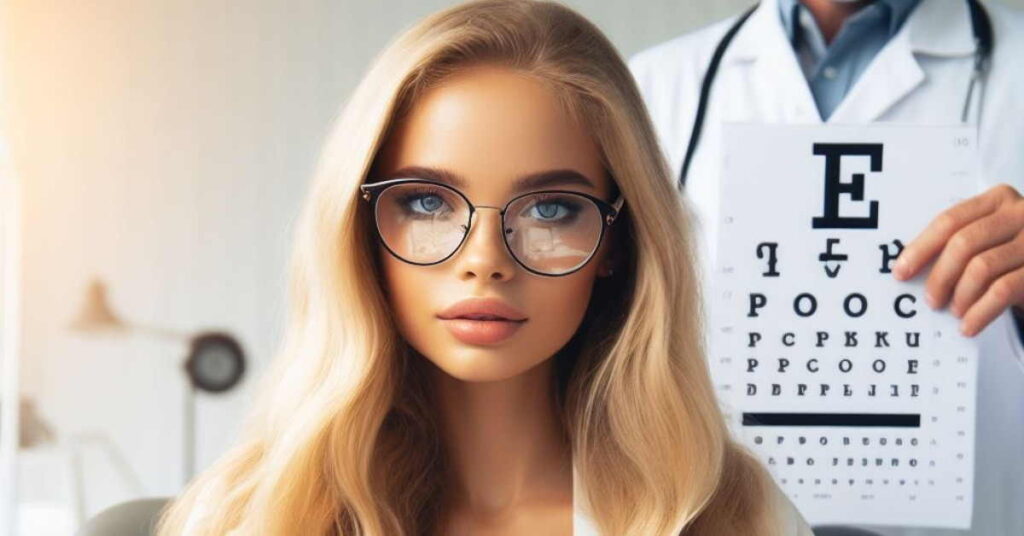 Natural Tips Explaining Why Adequate Sleep Is Necessary to Improve Sight
1. Restoration of Eye Muscles
During deep sleep, eye muscles relax and repair, reducing strain and enhancing visual acuity.
2. Promotion of Tear Production
Adequate sleep ensures proper lubrication of the eyes, reducing dryness and irritation.
3. Reduction in Eye Fatigue
Quality sleep reduces eye fatigue, preventing blurriness and maintaining focus throughout the day.
4. Prevention of Eye Twitching
Sufficient sleep prevents involuntary eye twitching, a sign of strained muscles and fatigue.
5. Improved Blood Circulation
Proper sleep promotes healthy blood flow to the eyes, delivering essential nutrients and oxygen for optimal function.
6. Regulation of Intraocular Pressure
Adequate sleep helps regulate intraocular pressure, reducing the risk of glaucoma and other vision-related issues.
7. Enhances Retina Health
Deep sleep supports the regeneration of retinal cells, vital for clear and sharp vision.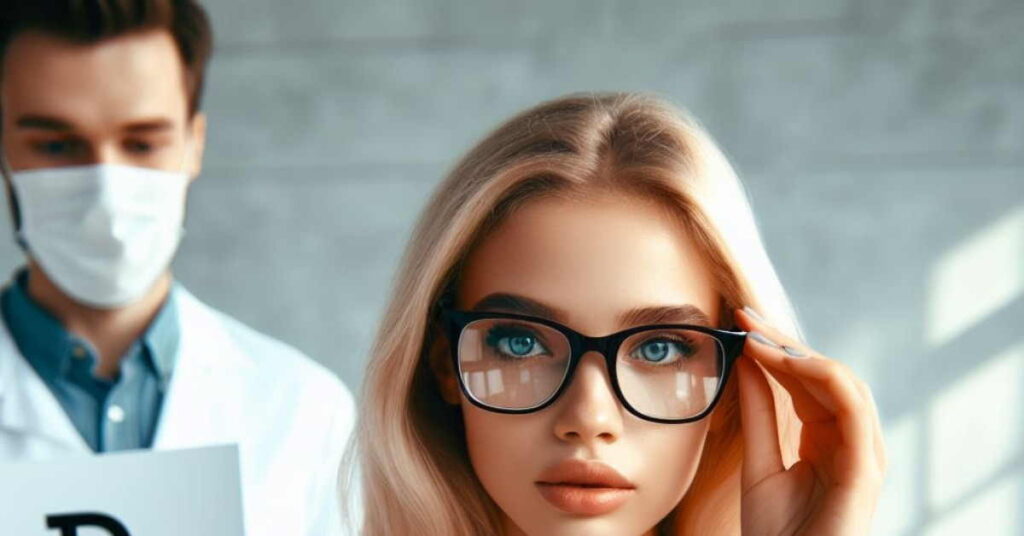 8. Reduction in Light Sensitivity
Quality sleep reduces sensitivity to light, enhancing comfort and visual clarity during daylight and nighttime.
9. Prevents Eye Allergies
A well-rested body has a stronger immune system, reducing the likelihood of allergic reactions affecting the eyes.
10. Improves Focus and Concentration
A rested mind and body enable sharper focus and improved concentration, essential for tasks requiring visual precision.
11. Supports Eye-Brain Coordination
Adequate sleep enhances communication between the eyes and the brain, improving reaction times and hand-eye coordination.
12. Prevents Eye Strain-Related Headaches
By reducing eye strain, quality sleep lowers the risk of tension headaches, enhancing overall comfort.
13. Reduces Risk of Macular Degeneration
Consistent, deep sleep has been linked to a decreased risk of age-related macular degeneration, a leading cause of vision loss.
14. Enhances Color Perception
Proper rest ensures the eyes' cones and rods, responsible for color perception, function optimally.
15. Supports Night Vision
A well-rested retina is more sensitive to low light conditions, improving night vision capabilities.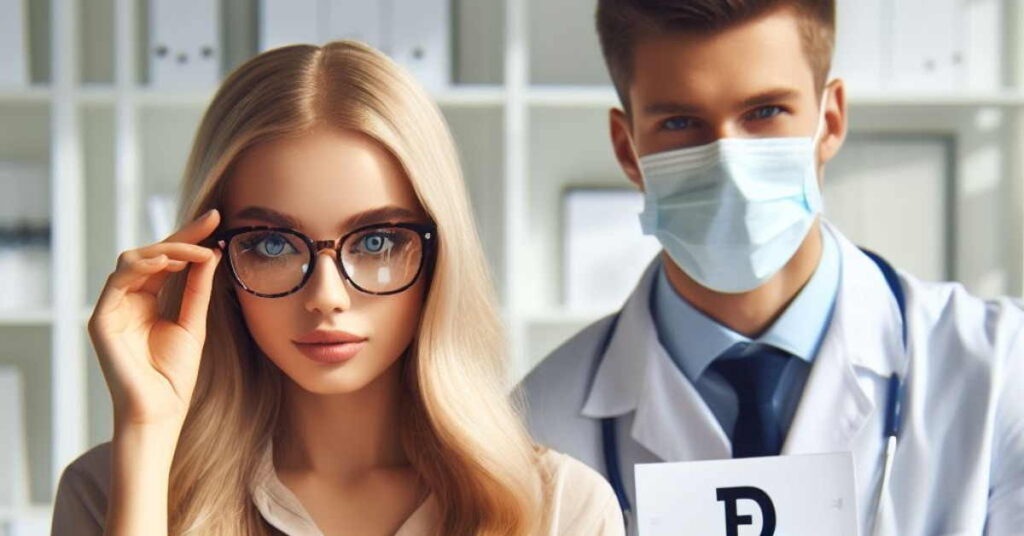 Eyesight Academy: Transform Your Vision, Illuminate Your World! 👓
Are you tired of blurry vision and eye discomfort holding you back? Welcome to Eyesight Academy, where crystal-clear vision is not just a dream but a reality waiting to unfold! 🌟
🔍 Course Highlights:
Vision Optimization: Master natural techniques and expert tips to enhance your eyesight and maintain ocular health.
Personalized Guidance: Receive customized vision plans tailored to your specific needs, ensuring targeted improvement.
Eye-Friendly Nutrition: Learn the secrets of a balanced diet that supports eye health and prevents common vision issues.
Stress Reduction Techniques: Explore relaxation methods that alleviate eye strain, promoting sharper, more comfortable vision.
Embark on a transformative voyage toward better eyesight and a brighter future. Don't miss this opportunity to rediscover the world with clarity and confidence. Join Eyesight Academy today and witness the transformation in your vision that will enhance your life in ways you never thought possible! 👀✨
👉 Enroll Now and See the World with New Eyes! 👈
16. Boosts Overall Eye Health
Quality sleep strengthens the immune system, promoting overall eye health and preventing infections.
17. Regulates Melatonin Production
Adequate sleep regulates melatonin, a hormone essential for maintaining the circadian rhythm and promoting eye health.
18. Reduces Eye Irritation from Allergies
Quality sleep reduces overall inflammation, minimizing eye irritation caused by allergies.
19. Enhances Depth Perception
Properly rested eyes perceive depth and distance more accurately, crucial for various daily activities.
20. Promotes Long-Term Visual Wellness
Consistent, restorative sleep is a cornerstone for long-term visual wellness, contributing to a lifetime of healthy eyesight.
21. Preservation of Eye Moisture:
A good night's sleep ensures the eyes remain properly moistened. Dry eyes can lead to discomfort and blurred vision, making adequate sleep essential for maintaining optimal eye moisture levels.
22. Reduction in Digital Eye Strain:
In our digital age, staring at screens for prolonged periods strains the eyes. Quality sleep helps alleviate the effects of digital eye strain, reducing redness, and irritation, and improving the eyes' ability to focus on screens the next day.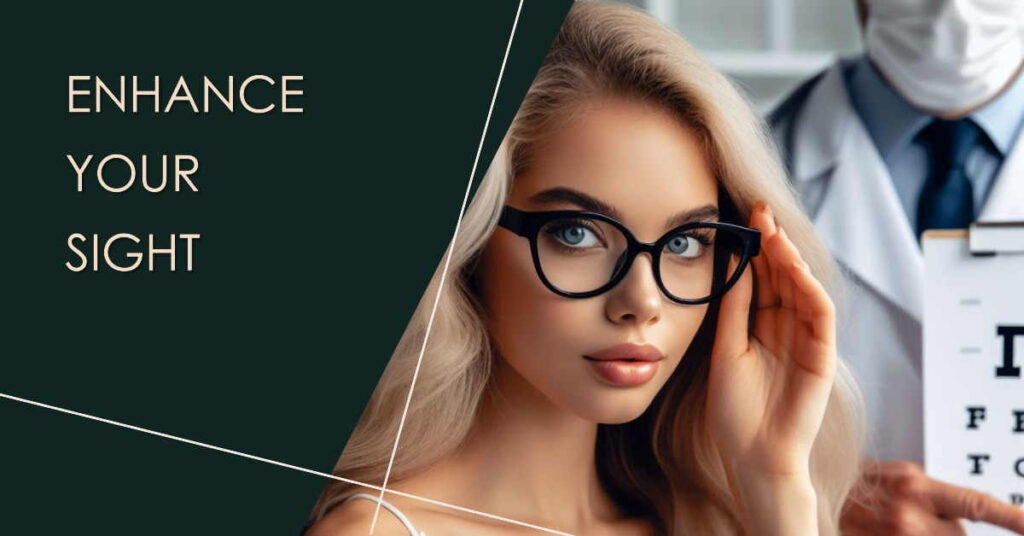 23. Prevention of Cataracts:
Studies suggest that sufficient sleep may play a role in preventing cataracts, a clouding of the eye's lens that can cause vision impairment. Quality sleep supports the eye's natural defense mechanisms against this common age-related condition.
24. Strengthening of Eye Muscles:
Just like the body's muscles, eye muscles benefit from rest. Adequate sleep strengthens these muscles, ensuring they work harmoniously for better eye movement control and overall visual stability.
25. Improvement in Peripheral Vision:
Proper rest aids in the enhancement of peripheral vision, crucial for activities like driving and sports. Well-rested eyes can detect movement and objects in their peripheral view more accurately.
26. Reduction in Dry Eye Syndrome:
Adequate sleep reduces the risk of developing dry eye syndrome, a condition where the eyes lack proper lubrication. Rest allows the eyes to produce enough tears, preventing irritation and maintaining clear vision.
27. Lowering the Risk of Diabetic Retinopathy:
For individuals with diabetes, quality sleep is essential. It plays a role in lowering the risk of diabetic retinopathy, a diabetes complication that affects the eyes. Proper rest supports overall eye health, particularly in diabetic patients.
28. Enhancing Visual Adaptation to Darkness:
Well-rested eyes adapt more efficiently to low-light conditions. This adaptation is crucial when transitioning from bright to dim environments, ensuring clear vision even in challenging lighting situations.
29. Reduction in Red Eye Appearance:
A lack of sleep can cause bloodshot eyes, indicating eye fatigue and strain. Quality sleep reduces redness, making your eyes appear healthier and more vibrant.
30. Boosting Neuroplasticity for Visual Learning:
Restorative sleep enhances neuroplasticity, the brain's ability to reorganize and adapt. This phenomenon positively impacts visual learning, aiding in tasks such as reading and learning new visual skills.
The Visual Restorer: How Sleep Repairs and Improves Your Eyesight Conclusion
Understanding the profound impact of adequate sleep on our eyesight is the first step toward a lifetime of healthy vision. By embracing these natural tips and prioritizing rest, we not only enhance our visual acuity but also nurture our overall well-being. Let us recognize the importance of quality sleep as the foundation for clear, vibrant, and enduring eyesight.